Joan Zolanski, MD, MBA
Interim President, UCSF Benioff Children's Hospitals
Interim Senior Vice President, Children's Services, UCSF Health
Chief Medical Officer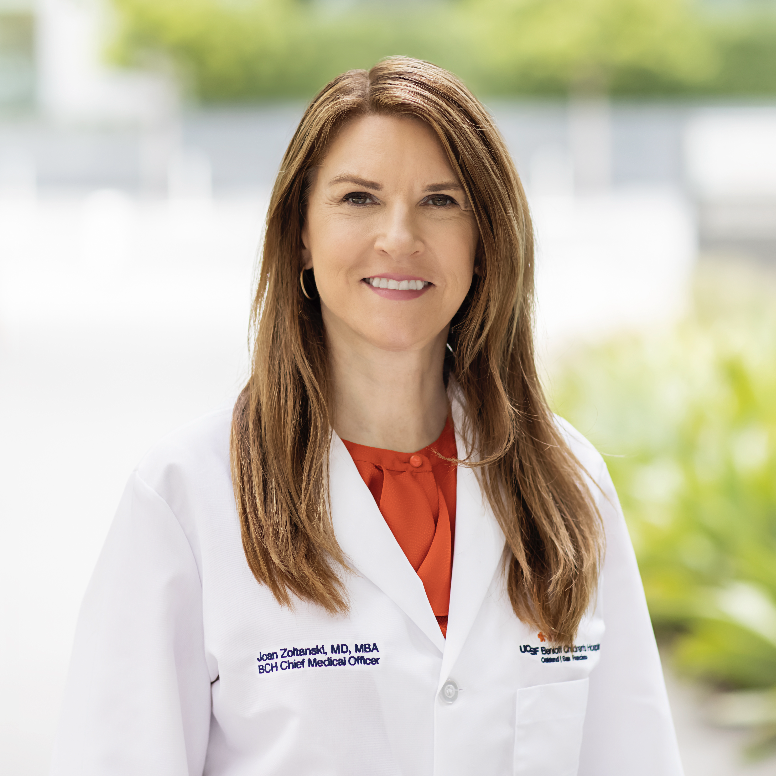 Dr. Joan Zoltanski is interim president of UCSF Benioff Children's Hospitals and interim senior vice president of Children's Services at UCSF Health. She oversees strategic direction, operations and clinical services for all pediatric care in Oakland and San Francisco; partners with academic programs within UCSF; and serves as a core member of the UCSF Health leadership team.
Zoltanski is also chief medical officer of UCSF Benioff Children's Hospitals, where she is responsible for optimizing patient care with the goal of optimizing health for all children in the community, regardless of race, gender, financial background or other identified status.
Prior to joining UCSF, Zoltanski was chief health officer at University Hospitals Health System, where she was also an attending physician in the division of pharmacology and critical care, system medical director of credentialing and verification, and a physician adviser. She is a recognized expert on high-value care, clinical transformation, and quality and safety in health care. As a speaker on these topics, she focuses on the framework for achieving successful outcomes.
Zoltanski earned her master of business administration degree from Weatherhead School of Management at Case Western Reserve University, where she also earned her medical degree.
---